Dear Contributors,
We cannot begin to thank each and every one of you for your donations to the Nick Alan Saputo Memorial Scholarship. Your contribution, no matter how big or small, is making a world of difference in the life of a musician, and helping us honor Nick's legacy as a world class performer and instructor. From the bottom of our hearts, we thank you for your generosity.
- The Saputo's
Platinum Contributors ($1,000)

Dori Bingham's Girl's Trip fundraiser
​Hill, Laura
Lumetta, Dave, Mike & Becky
Mitchell, Ken & Irene
​Moeller, Rebekah
​Rogers, Steven & Gina
Saputo, Jean & Sal
Saputo, Sam & Betty
Uzarski, Scott



Gold Contributors: ($250+)

Abend, Rob & family
Almont Music Boosters
Anderson, Anna
Bingham, Dori
​Blaga Family
Detroit Free Press staff
Dickinson, Jackie
​Girard, Alex & Liz
Golitko, Larry & Jan
​Grosse Ile H.S. Drumline
Fehringer, Diane
Fleenor, Larry & Karen
Ihnat, Jason​ & Laura
​Kerwin, TJ
Kostrzewa, Kathy & Zak​
Lemon, Sean & Rebecca
Mam & Paps Deli Customers
Matlis, Cara
McDermott, Tricia
​Myers, Laura Pylar
Mueller, Greg & Tammy​
​Panzenhagen, Christie & family
Parsons, Tom & Andrea
Purvis, John & Janice
Saputo, Greg & Laurie
Shapero, Jean
Schwertner, Patricia McElveen
Southgate Anderson H.S. Band
Spencer, Ruth
Weigand family

Bronze Contributors

Abel, Michael
​Adkins, Nicholas
Alexander, Kathy
​Anderson, Lorianne
​Aryan-Fard, Janet
Bailey, Kathryn
Baker, Patricia
Balmas, Roxanne
Barnes, Lauren
Bean, Jennie, Scott & Michael
Bieszard, Tricia
Bingham, Dori
Black, Michelle & Family
Bolduc, Kimberly
​Bowin, Lisa
Bricklemyer, Valerie
Brunell, Robin
​Budd, Lisa
​Campo, Nina
Carter, Lindsay
Carter, Randy & Karen
Chaney, Christopher
​Ciaramitaro, MIchelle
Clos, Judy
Columbia Percussion
Cook, Nahshon
Daniels, Linda
Delia, Barb & Bill
Desjarlais, Tom & Candy
Desjarlais, Zach
DeVries, Ron & Lynda
​Diehl, Austin
Dotson, Curt & Trish
Dwyer, Johnny
Elliott, Jacob Saturn
Emerson, Lee
Eslinger, Greg & Kerry
​Ermoyan, Cynthia
Ferguson, Barry
Fischer, Mark & Theresa
Follen, Scott & Jennifer
Fromius, Jennifer
Gary, Carolyn & Kib
Giczewski, Andrea
Glefke, Pam

Gorang, Susan Dziedzic
Guoin, Dorothy
Haberek, Tom & Jan
Hall, Evan
Hall, Michael
Heinz, Jed & Sue
Hendren, Michael
Henry Ford Wyandotte Employees
Hinsman, Tom & Kerstin
Hoenieke, Kathy
Hogrebe, Bill & Pat
Hund, Sarah
Huschka, Amy
Jankowski, Alfons & Edith
Johnson Houseman, Sue
Jones, Scott
Kaczmarek, Chris
​Kirk, Leah
Klein, Krystle
Kraft, Pam
Krieger, Jessie & Ann
​Kovanis, Georgea
​Kroll, Robert & Kendra
Krosmery, Alana
Kumm, Michelle Elizabeth
Langell, Mike & Betty
Lee, Bob & Candy
Leithhauser, Anthony
Lemon, Patrick
Leonardi, Sharon
Leskoviansky, Ashley
Lindsay, Richard & Anne
Lipari, Stephanie
Local 4 Assignment Desk
Lumetta, Buzz & Kathy
Macomb Letter Carriers
Maniaci, Sam & Maria
​Manzullo, Brian
Matlis, Cara
Mayer, Sandy
Maxwell, Melania
McCarthy, Alesia
McCausland, Amber
McDermott, Tricia
McKean, Rose Ann
​Merlotti, Vita
Merrifield, Michele Schultz
Michalak, Joseph
Mildfeldt, Sharon
Misuraca Family
Morren, Katie
Mueller, Geraldine, Natacia & Haley
Mueller, John & Carol
Mueller, Maureen, Dirk, Sam, Eric & Eddie Castillo
Murphy, Colleen
Mutter, Gene, Sandy & Heather
Myers, Andy & Stephanie
​Napper, Shantell
​Nemeth, Leanna
Nicholson, Patricia
Nickerson, Bethany
Nigel, Mitch
Oakland International Academy (Hamtramck)
O'Brien, Dell
​Olson, Tovah
O'Reilly, Tom
Osborn, Mike & Sue
Pacurare, Cliff & Joanne
Paraday, Tica
Pasque, Chuck & Karen
Pate, Kevin
Pavlick, Doug
Petrillo, Vince
Podell, Lauren
Prince Welborn, Karen
Rasley, Mark
Rakoczy, Nadine
Rekasi Family
Rhythm X
Riggio, Jean
Robinson, Russell & Elissa
Rossman, Betsy
Roth, Pete & Laura
Rouse, Mike
Rowland, Kathleen
Saputo, Jason & Jill
Sewak, Diana
Schaefer, Jim
Schmidt, Carolyn & Daniel
Schultz, Steve & Mary
Schultz-Merrifield, Michelle
Shelson, Jacqueline
Skok, Laura
Smith, Courtney
Smith, Marcia
Stark, James
​Stavale, Ron
Struman, Maryann
Suhre, Joshua
​Takach, Kat
Thibodeau, Lynda
Thomson, Erin
Torzy, Shannon Myler
Turner, Marge
Valenti, Jo Ann
VanAcker, Nikohl
VanAssche, Stacy
VanderMaas, Pete & Linda
Vandekerkhove​, Charlene
VanMarcke, Joseph & Julie
Velazques, Lenore
Vicci, Gino & Family
Waddell, Erika
Walker, Andrew
Wallis, Joel
Walsh, Daniel
Webb Family
Weirath, George & Laura
Whittey, Jeff & Shawn
Wilson, Mr. & Mrs. Robert
Winston, Donna
Wittbrodt, Sara
Wojonicki, John & Jeanette Pfaendtner
Wojtyniak, Bob & Diana
Wolf, Candice
Woodbury, Steve & Sue
Woods, Ashley
Wronikowski, Lisa
Zaguroli, Gina
Zahorchak, Kelly
Zajak, Nick & Louise
​Zuziak, Sarah

Silver Contributors: ($100+)

Campbell, Jim & Kathy
​Christina, Mike & Noreen
Dickinson, Jimmy & Marian
Eastside Fury Percussion
Ebert, Andrew & Kelly
Ewald, Rose and Ernie
Fischer, Greg & Bonnie
Gornyecz, John & Kim
Gornyecz, Steve & Lisa
Grove, Bud & Nancy
Hanka, Katie
Heilman, Leslie
Idle, Scott
Kinzer, Jaime
Krukowski, Kyle
Kuper, Michael & Donna
Laudicina, Mario & Jane
Lenart, Vince & Barb
Lootens, Nicholas
Medina, Lisa
Mueller, Gary & Kim
Mueller, Joe & Marion
Myrold, Joyce
Nemeth, LeAnna
Norgan, Kathy
Osterman, Rich & Cathy
Pate, Kevin​
Pingle, Michael & Kelly
Pittiglio, Cheryl
Riggio, Phil & Maria
Rousseau Family
Saputo, Linda
Schirmeister, Karen​
Schmidt, Kelly
Shelby Twp. Post Office
Sheridan, Mike & Jeannie
Smith, Courtney
St. John's Rehab Center
Sterling Heights Post Office
Streefkerk, Kathy​
VanKnowe, Bernie & Wink
Vilag, Chris​
Walsh, Jim
Wright, Mandi
Weigand, Bob & Carol
Young, Gerry
Zahorchak, Kelly
While we have tried very hard to ensure that everyone is included on this list, if you notice a name missing, please let us know and we will correct the mistake.
Donations are always appreciated. To make your contribution, please send check or money order to:
Sam and/or Betty Saputo
38200 Elmite
Harrison Twp, MI. 48045
OR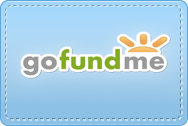 (roughly 5%-10% of your donation will go towards fees associated with GoFundMe)